It Appears Sylvester Stallone Hinted That Drago Will Return In Creed 2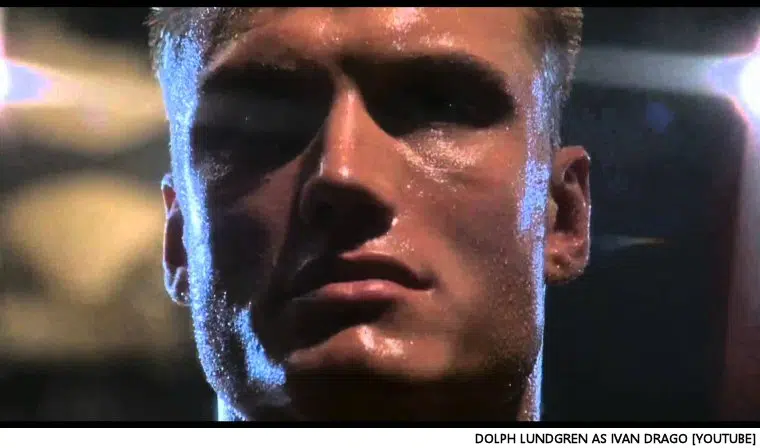 Back in the autumn of 2015, the surprisingly expectation-exceeding Rocky spinoff Creed appeared in theaters, and since then, fans have been mulling over the possibility of a sequel.  Although MGM CEO Gary Barber said at one point that he'd like to see a Creed sequel in November of this year, it doesn't appear that that's going to happen.  However, that doesn't necessarily spell absolute doom for a second iteration of the film.
Sylvester Stallone, who turns 71 today, has been on Instagram over the past few weeks, and has dropped some throwback posts which ostensibly tease what might be cooking for Creed 2 — and one post in particular appears to pin down the direction in which the film will go; it also features a face from the past who, if included in the cast, would be significant.
On Sunday June 25, Stallone posted this rarity from behind the scenes of Rocky IV:
In case the Creed 2 hashtag on that one escaped attention, Stallone dialled back the obtuseness on his next post:
And, for good measure, this one popped up on the weekend:
The Ivan Drago sitch is thus:  he was the Russian boxer, played by Dolph Lundgren, who appeared in the ring in 1985's Rocky IV.  As the boxing sequel kicked off, Apollo Creed, played by Carl Weathers, exited retirement to go up against Drago, who considers himself undefeatable.  Creed's friend and promoter Rocky Balboa ends up feeling responsible for Creed's death, after Drago lands a head punch which kills him instantly.
If Drago showed up in a Creed sequel, it's entirely likely that young Adonis Johnson, played by Michael B. Jordan, would be champing at the bit to get some payback from the man who killed his father — although he'd probably need a lot of tuning up to get the job done.
The question is this:  Is Stallone actually telling us that Drago is coming back for a sequel, or is he just putting feelers out to gauge interest in a return after 32 years?  Also, Dolph Lundgren is not quite the young chiselled hardbody he used to be, and we all know what kind of ageism goes on in Hollywood.  Perhaps Drago's son might have to step into the ring this time.
Another scenario has been floated:  A series of flashbacks.  In 2015, when nobody was sure whether Ryan Coogler would get back in the director's chair for a sequel, Stallone talked about the idea of going back and forth in time, showing Adonis Johnson in the current day, mashed up with scenes from the glory days of Rocky and Apollo.  That particular scheme could include the return of Dolph Lundgren as Drago, using CGI to de-age him.  Because again, ageism.
Of course, all of this could be moot:  we don't know when or if Creed 2 might happen, or if the franchise is on the ropes.  Stay tuned.
---
Love, Dr. Scott James

Subscribe to Scott's Now posts via RSS

Report A Typo