Win Your Matchbox Twenty/Counting Crows Tickets From Ed Bain And The Q Morning Show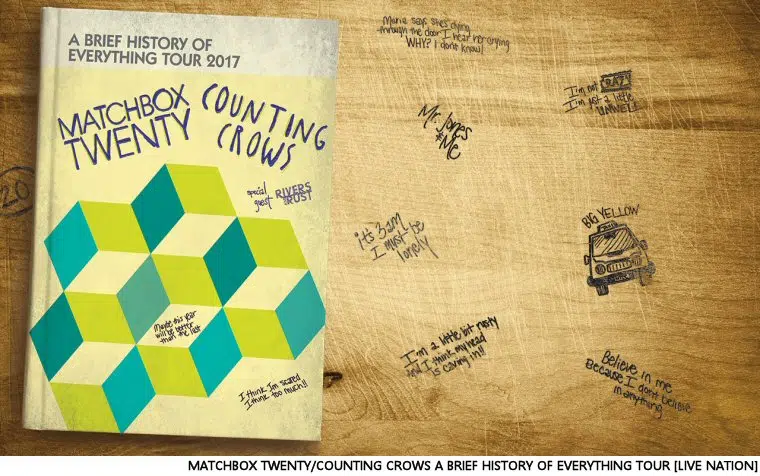 Matchbox Twenty and Counting Crows are no strangers to each other:  MB20 have covered more than one CCrows tune over the years, and last year they embarked on a very successful co-headlining tour — which they're now doing again.
Says Rob Thomas of Matchbox Twenty in a media release, "No matter what I will ever do, nothing feels like home as much as playing these songs with these guys and it never will.  And I can't wait to spend another summer out there on the road with the Crows."
As for Counting Crows' Adam Duritz, the affection seems to be mutual:  "To be honest, we took a vote after last year and decided to spend every summer with Rob from now on.  Can. Not. Wait."
Counting Crows and Matchbox Twenty bring their A Brief History Of Everything Tour to Rogers Arena Sunday July 16; win your tickets this week (Tuesday July 04 through Friday July 07) when you Count Caws with Ed Bain and The Q Morning Show.

---
Love, Dr. Scott James

Subscribe to Scott's Contest posts via RSS

Report A Typo