Scott's Thursday QuickPoll™: The Gummint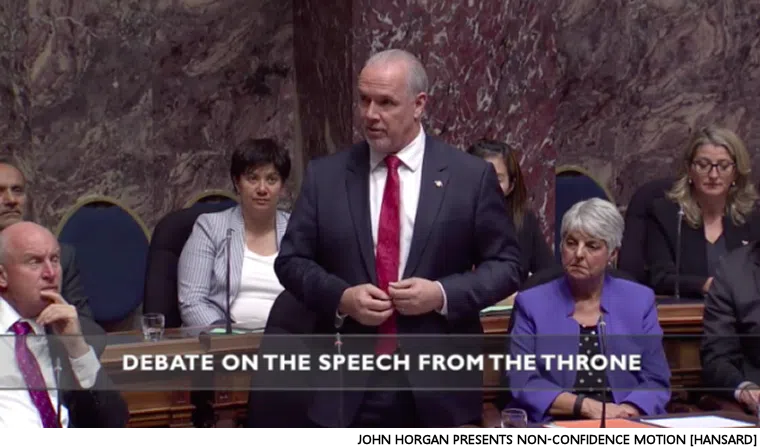 Yesterday, NDP chief John Horgan officially shaded the BC Government, introducing a non-confidence motion against it, which was seconded by the Greens' Sonia Furstenau.
41 NDP MLAs and three Greens have agreed to support the motion, which makes it likely that it will pass this afternoon.  In that case, Premier Christy Clark will have to tell Lt-Gov. Judith Guichon that she can no longer command the confidence of the House.  That would give Guichon two choices:  ask Horgan and the NDP to form government, or dissolve the House, which would result in another election.
Place your bets.*
*Not actual bets. For entertainment purposes only
---
Love, Dr. Scott James

Subscribe to Scott's Now posts via RSS

Report A Typo