Sammy Hagar: A Reunion With Those Guys To Whom I Haven't Spoken For A Long Time Is Inevitable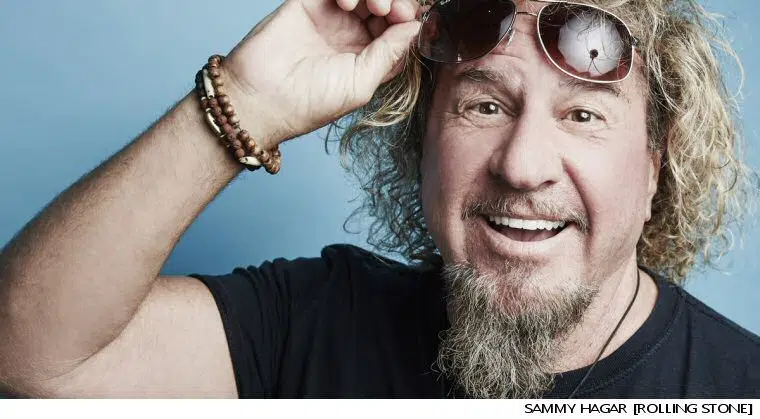 Sammy Hagar recently sat down for a bit of a chin-wag with Rolling Stone hacks, and The Red Rocker says that it seems a Van Halen reunion is "inevitable", although he hasn't had any contact with the other members.
"I think it could happen in a second," he says.  "I think there's so much money involved that somebody will make it happen.  Think of the promoters, managers, T shirt guys, you name it."
Talking about his idea of the perfect Van Halen reunion, he said, "I haven't talked to anyone, and I'm not reaching out.  I'm gonna tell you exactly what my dream would be, though.  It would be Sam, Dave, Mike, Al and Eddie.  If  Wolfie's band opened, that's fine."
"I'd say, 'Dave, you go out and play two songs, then walk off the stage.  I walk out, I'll do two songs.  I'll walk off, you do two songs.'  Can you imagine the competition of that?  Dave goes out and does Jump and Ain't Talkin 'Bout Love.  I go out there and blow out something like Good Enough.  You gotta hit it hard, and you better be good.  I would give my money to food banks if they would do the same.  I would love to give the fans the greatest Van Halen show they could possibly have today.  And then say, 'OK, I still don't like you guys.'""
Hagar, who will turn 70 this October, thinks that the one who could make this all happen is Van Halen's manager Irving Azoff.  "He's not a smart guy, he's the smartest guy," he says.  "Yeah. I really think it's kind of inevitable.  And if it doesn't happen, it's getting kind of late now.  If it doesn't happen by next year … here I am making predictions again.  But at 75, I don't want to do a Van Halen reunion."
He'd think about it at 71, though?
"Exactly."
---
Love, Dr. Scott James

Subscribe to Scott's Contest posts via RSS

Report A Typo