Pink Floyd's The Dark Side Of The Moon RIAA Gold Record Plaque Goes On The Auction Block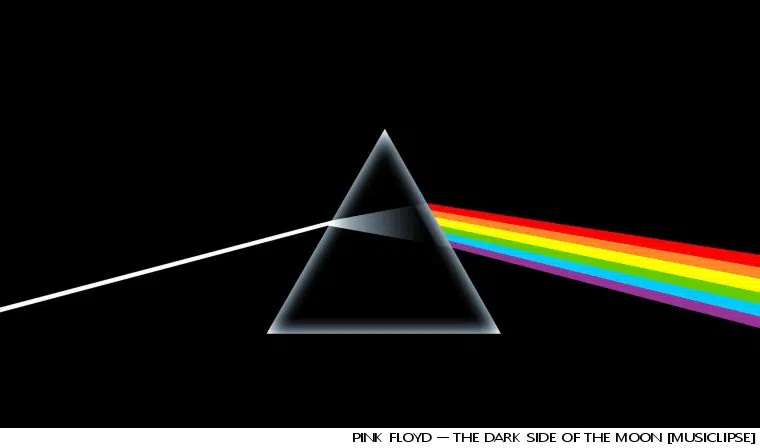 What's that?  You found (at least) $US20,000 behind the couch cushions whilst searching for change for the washing machine and don't know what to do with it?  Quick — to the Nate D. Sanders Auctionsmobile!
The Recording Industry Association Of America gold plaque signifying that Pink Floyd's The Dark Side Of The Moon album shifted a million dollars' worth of product will be up for auction this Thursday courtesy of Nate D. Sanders Auctions.  The plaque once belonged to Pink Floyd's founding member and former keyboardist Richard Wright, who passed away in 2008.
Says Nate Sanders, "Pink Floyd memorabilia has been in great demand in recent months.  Even the Victoria & Albert Museum in London is hosting an extremely popular retrospective of this iconic band."  An exhibit of Gerald Scarfe paintings for the 1982 film adaptation of The Wall is also in the works, and will open next month in San Francisco.
The Dark Side Of The Moon was released in 1973, went to number one on the Billboard albums chart, and eventually sold more than 15 million copies in the United States alone.  Last March, the console on which it was recorded fetched more than twice its expected price at auction, going for $1.8 million.  Wright's platinum plaque for The Wall sold for more than $40,000 in 2005; the minimum bid for the The Dark Side Of The Moon plaque is $20,000.
The plaque reads "PRESENTED TO / RICHARD WRIGHT / TO COMMEMORATE THE SALE OF MORE THAN / ONE MILLION DOLLARS WORTH OF THE / HARVEST RECORDS / LONG-PLAYING RECORD ALBUM / 'THE DARK SIDE OF THE MOON", and is accompanied by a letter from Wright's second wife Franka Wright, certifying its authenticity.  "I hope anyone that has any of Rick's items enjoys them as much as I do," she writes. 
---
Love, Dr. Scott James

Subscribe to Scott's Now posts via RSS

Report A Typo