Lynyrd Skynyrd Lob Sueball And Major Shade At Former Bandmate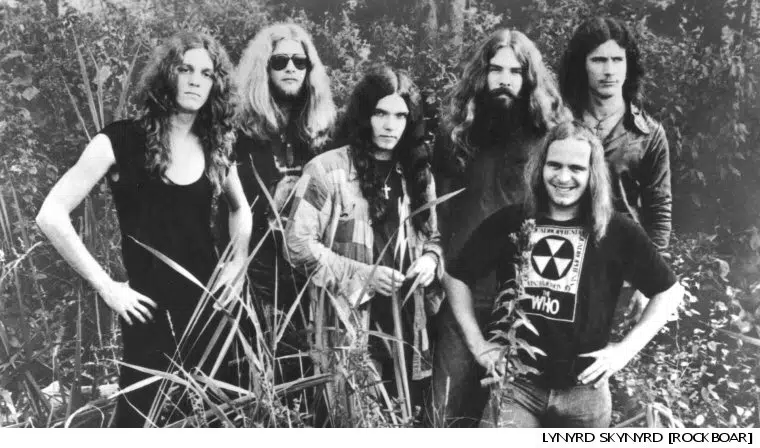 Lynyrd Skynyrd are suing their former drummer Artimus Pyle over his plans to produce a biopic based on the band and the 1977 aircraft crash which claimed the lives of several members and crew.
Says Pyle regarding the planned film Free Bird, "This film's story — MY story — is not just about the plane crash but also about my personal relationship with the genius that was Ronnie Van Zant."
There is dissension in the ranks, however.  Guitartist Gary Rossington, Ronnie Van Zant's brother and lead singer Johnny Van Zant and the estates of several late band members have hit Pyle and coproducer Cleopatra Records with a suit.  When Pyle first announced the project, he stated that the band had not authorized the film, and because of that, he wouldn't be able to use their music in it.  The original title was Free Bird, but a cease and desist order resulted in a title change to Street Survivors:  The True Story Of The Lynyrd Skynyrd Plane Crash.
The lawsuit claims that although Pyle is "free to exploit his own personal life story" for the film, it appears that the film would violate a 1988 consent order dealing with control of the Lynyrd Skynyrd copyright, to which Pyle and the other members agreed.  Part of that order states "No such exploitation of life story rights is authorized which purports to be a history of the 'Lynyrd Skynyrd' band, as opposed to the life story of the applicable individual."  The suit also claims that the film "may contain a potentially inaccurate or skewed portrayal of Lynyrd Skynyrd's story as filtered solely through the eyes of Pyle masquerading as the 'True Story' of a defining moment in the band's history."  The biopic is apparently in production now; concerned parties will be in court Tuesday July 11.
Pyle made a quick exit from Lynyrd Skynyrd after a concert in 1991, and was fired shortly after.  The lawsuit casts some pretty serious shade on him, claiming that since his deparutre, he's had "numerous run-ins with the law," including pleading guilty "to charges of attempted capital sexual battery and to lewdly fondling, assaulting or simulating sexual acts on two female children, ages 4 and 8."
Speaking about the film last year, Pyle said, "We want this to be a good movie that tells a very passionate, intimate story about the music and the band and a rise and fall that happened so suddenly.  I want the movie to portray my band members the way they were: real, funny people who loved the music, loved the success that allowed us to be able to travel the world and play for kings and queens all over this planet."
---
Love, Dr. Scott James

Subscribe to Scott's Now posts via RSS

Report A Typo