Hey, Burton's A Poet And He Doesn't Know It. Oh, Wait, He Does Know It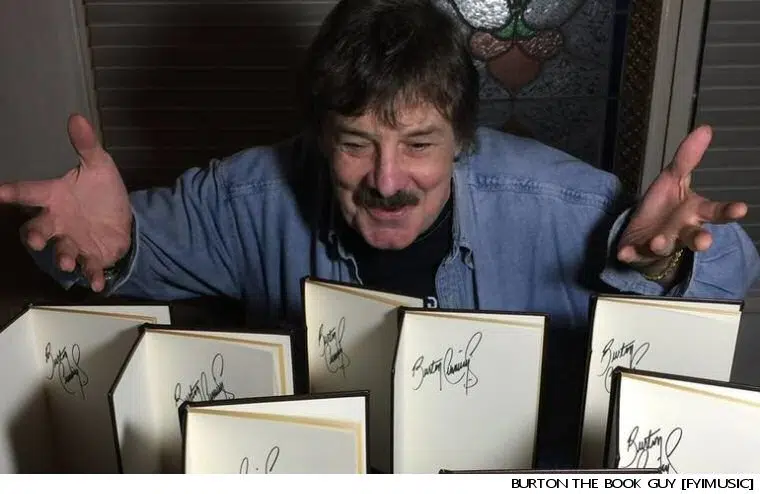 Guess who has a new book of poems?
Yes, that's right.  Burton Cummings has a new tome called The Writings Of B.L. Cummings, composed of 52 poems culled from his not-insignificant lyrical output over the past fifty-some years.
According to Burton, the book was quite literally in the cards:  "I had done a set of cards with my friend Ernie Cefalu, and there were 60 cards in the set. I had to transcribe all of the lyrics in 60 of my songs for these cards.  And you know what?  Most people have not written 60 songs, not a lot of artists anyway.  So that helped me along.  I've written about 240 songs over the years, and with the Internet now, I wanted to have them up on my site, and my friend Grayson who looks after all that said, 'I need to have the lyrics to every song you've ever written'.  That was back in 2007, and when I finished doing it was when I thought to myself, 'I should write a couple of poems tonight'.  It all got serious in 2008 and I've written all these poems since then.  There are 50 or so in the book.  There are another 40 that are good enough for a second book, but we'll see what happens."
For those who eschew all things plebian, The Writings Of B.L. Cummings is available in a signed and numbered $US125 limited edition (150 copies) featuring custom binding, gold leaf pages and a commemorative stamp.
---
Love, Dr. Scott James

Subscribe to Scott's Now posts via RSS

Report A Typo