Behind The Scenes With Christine McVie And Lindsey Buckingham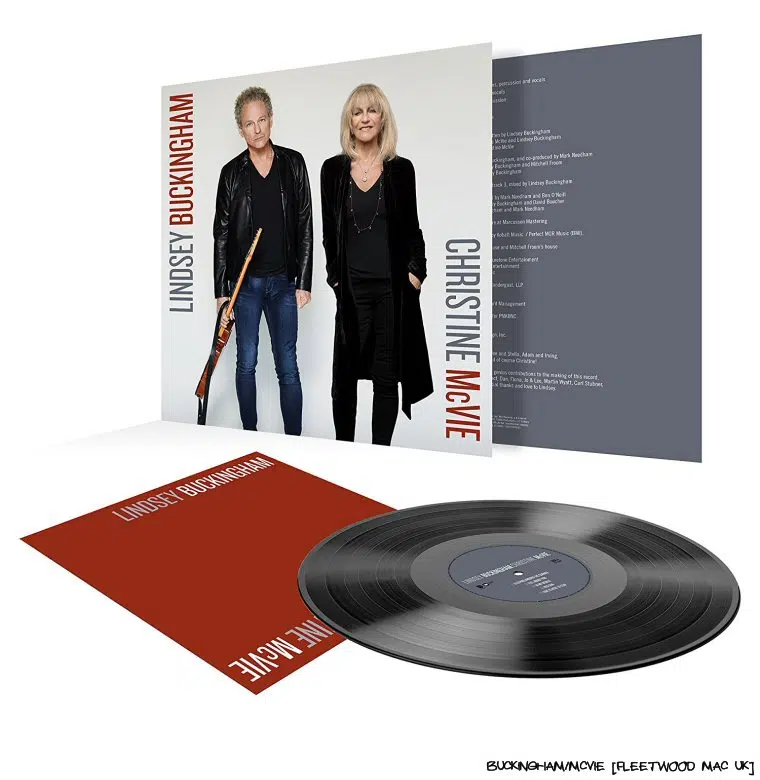 Fleetwood Mac's Christine McVie and Lindsey Buckingham have put together a documentary which gives us a look at the construction of their Buckingham/McVie album, which is coming Friday June 09.
The short-form film shows some of the studio sessions, during which Mick Fleetwood and John McVie also contributed drums and bass, respectively.  The new album was tracked at Los Angeles' Village Studios, which has seen Fleetwood Mac work on several albums including Tusk.
Regarding her return to the band, Christine says, "For me this is all a fresh beginning.  I don't even know myself coming back into the band after so long, 16 years, and to take off into another level with Lindsey, again, is to me — I guess I've rediscovered my love for writing, my love for music.  It seemed to evolve quite organically because I've been sending Lindsey my little rough demos, and he's sort of refined them and reshaped them into what's turned out to be our best material ever, I think."
The two will launch a short North American tour in support of the new album Wednesday June 21 in Atlanta.  They'll also play a couple of gigs with Fleetwood Mac as they headline the new Classic East and Classic West festivals in New York and Los Angeles this summer.
---
Love, Dr. Scott James

Subscribe to Scott's Contest posts via RSS

Report A Typo