Pemberton Music Festival: Cancelled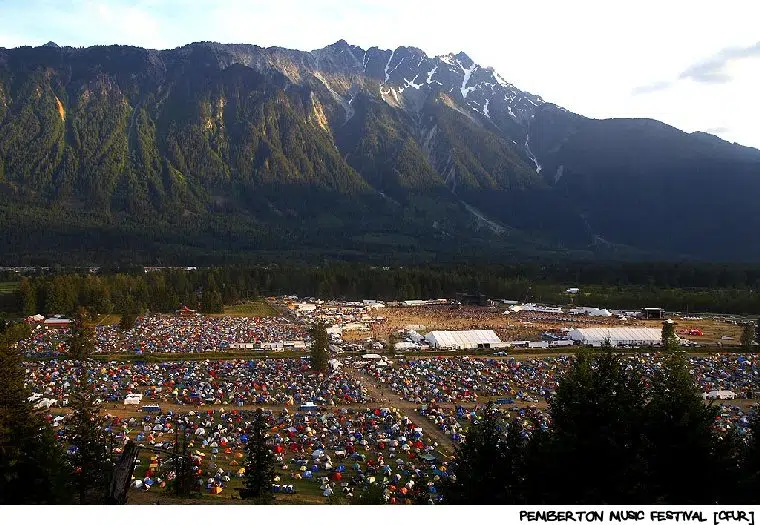 This year's Pemberton Music Festival has been cancelled due to bankruptcy.
The festival website was online and selling tickets until yesterday afternoon, but now displays one page which says the festival partnership has filed for bankruptcy, with Ernst & Young as trustees.
This year's festival was scheduled for Thursday July 13 through Sunday July 16, with Chance The Rapper and Muse as headliners.  According to Ernst & Young, revenue so far was $8.2 million, against budgeted expenses of $22 million.
Festival producers Huka Entertainment say that the decision to cancel was made not by them but by the Pemberton Music Festival LP.  "We are extremely disappointed for our fans, artists and all of our partners who have supported the festival over the years," Huka's statement reads.
The PMF was born in 2008 under the Live Nation umbrella, but that company decided not to make it a yearly event.  Huka revived it three years ago, and managed to attract high profile headliners like Snoop Dogg, Outkast, Kendrick Lamar and Pearl Jam.
The PMF ostensibly joins the Squamish Valley Music Festival as a victim of the sagging Canadian dollar.  When the festivals began, the loonie was neck and neck with the US dollar; in subsequent years, its decline began to take its toll, as most of the artists were being paid in US currency.  Says Ernst & Young, "In addition, the Pemberton Music Festival experienced increasing difficulty in sourcing talent for the 2017 festival due to a limited number of artists touring in 2017."
Meanwhile, over in Ontario, the Wayhome Music And Arts Festival has offered free passes to anyone who submits a copy of their cancelled Pemberton pass — their way of helping out their "WayHomies In The West".  The offer is good until Friday June 30; WayHome will be held Friday July 28 through Sunday July 30 in Medonte Ontario, with Frank Ocean, Imagine Dragons, Tegan And Sara and Solange headlining.  If you'd like to take them up on their offer, you can email them — and you may need to be patient, because apparently the response has been huge.
---
Love, Dr. Scott James

Subscribe to Scott's Now posts via RSS

Report A Typo