Desert Trip Organizers: NO Desert Trip For You In 2017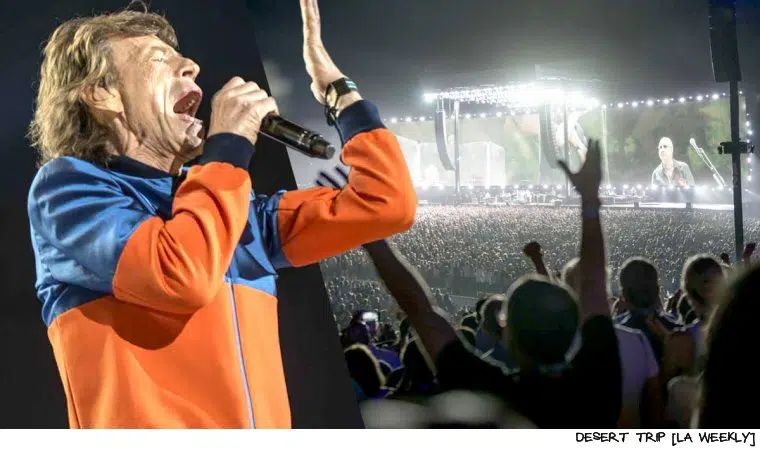 As classic rock festivals go, you can't get much more epic than Desert Trip 2016, which saw The Rolling Stones, Paul McCartney, Roger Waters, Bob Dylan, Neil Young and The Who all rocking out in one place.
However, it appears that recent rumors about a 2017 edition — including mumbling about Led Zeppelin being close to inking a deal to appear — have now been scotched by the Desert Trip and Coachella founders.  Goldenvoice's Paul Tollett is on record as telling Billboard hacks that "We're not doing Desert Trip this year.  We loved 2016 Desert Trip — that was a special moment in time.  Maybe someday in the future we'll do something similar."
This follows months of speculation about the event, which hauled down a phenomenal $US160 million across two weekends last year at the Empire Polo Club in Indio.  It drew 75,000 people per weekend, with punters slapping down anywhere from $399 to $1599 for tickets.
It seemed to be a fairly safe bet that if Led Zeppelin were going to do something, the place to do it would be Desert Trip.  The cryptic message on Robert Plant's website — "Any time now … " — now appears to have been a reference to a forthcoming music project.
2018, anyone?
---
Love, Dr. Scott James

Subscribe to Scott's Now posts via RSS

Report A Typo