Election Boffins: Canada Is Not Ready For Online Federal And Provincial Voting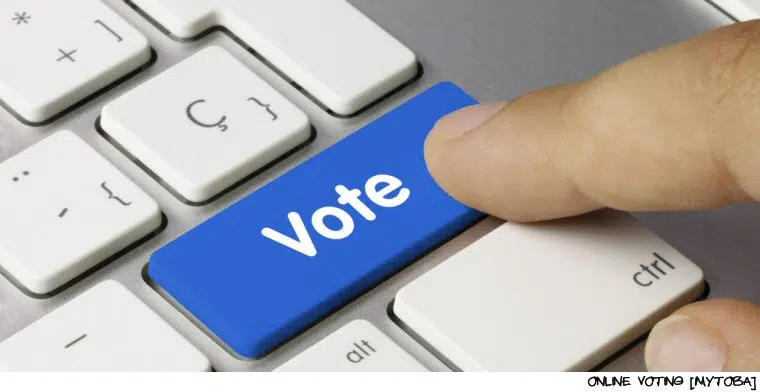 According to some election overseers who kept an eagle eye on Prince Edward Island's groundbreaking foray into online voting during a plebiscite,  due to the risks involved, voting in federal and provincial elections should only be permitted under limited circumstances.
The PEI vote on electoral reform was held over ten days late last year, and allowed voters to cast ballots via the Internet or phone in addition to the traditional dead tree method.  That was the first time online voting was an option in Canada for a provincewide election, and more than 80 percent of voters took advantage of it.
Meanwhile, a team of election officials from across Canada was watching.  They concluded that while online voting was secure enough for a non-binding plebiscite in Canada's mini-province, "a perfectly secure and fool-proof electronic voting system does not yet exist." Due to the possibility of electile dysfunction due to cracking and other hijinks, it was concluded that online and phone voting "should be limited to use only by absentee voters for the immediate foreseeable future."
One concern raised by the team is that a high profile provincial or federal election could draw cyberattacks, cracking attempts and other nefarious activities from the usual mob of ne'er do wells, and the president of Simply Voting Inc., the company which handled PEI's online voting concurs.  Says Brian Lack, "the heightened threat level of a federal election pushes the security of internet voting past its limits and poses too much of a risk."  The company did allow that online voting would be okay for lower-level elections and plebiscites, because existing security measures are enough to surmount expected threat levels.
The team's report mentions other risks which could be tough to overcome, including the possibility that voters could be coerced, stolen credentials and inadvisable selfies which could compromise voting secrecy.  They did point out that security for the PEI system seemed to be acceptable, and that no serious issues were reported.
Turnout in Prince Edward Island was quite light:  36.5 percent, compared to past provincial election turnouts which sometimes exceeded 80 percent.  The report noted that there were no "systemic or procedural barriers to vote"on which the slim showing could be blamed.  However, it did point out that some voters were having trouble understanding the five options for electoral reform on which they were voting.  "Numerous Islanders told members of the audit team that they found the concept of deciding their rank order preferences among five different electoral systems to be too complex — and that they would simply let other Islanders decide on their behalf," the report says.  The audit team was particularly concerned with an oft-repeated voter comment as to why they weren't voting in the plebiscite:  "because I would prefer things remain exactly as they are."
---
Love, Dr. Scott James

Subscribe to Scott's Now posts via RSS

Report A Typo