"Led Zeppelin" At Desert Trip II?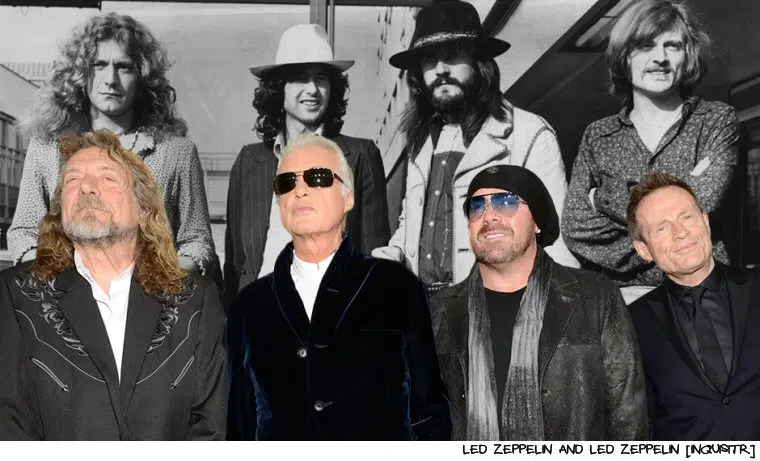 When the lineup for last year's Desert Trip festival in Indio California was revealed, Led Zeppelin were conspicuous by their absence; there were reports later that Robert Plant had been offered several truckloads of cash to appear but had passed — a situation with which Jimmy Page was said to be much less than impressed.
Well, now.  A somewhat cryptic post on Plant's website has fans speculating that the band may in fact be part of a Desert Trip II lineup later this year.  They last did a gig together in December of 2007, when they were part of the massive Ahmet Ertegun Tribute Concert at London's O2, which was a pretty hot item, judging by the more than 20 million ticket requests which were received.  Zepheads' socks are now rolling up and down all by themselves, after this message appeared on Plant's website:  "Any time now … "
Sir Robert Plant is currently knee deep in recording a new album with his Sensational Space Shifters; the message could possibly refer to an album release.  However, Feel Numb have thrown a spanner into the works by reporting that "well-placed sources" have disclosed that Plant has agreed to reform Led Zeppelin for [the] Desert Trip Festival, which ostensibly takes place in Indio in October.
Last week, Queen's current vocalist Adam Lambert mentioned to NME hacks that it would be his "dream" to front Led Zeppelin.
---
Love, Dr. Scott James

Subscribe to Scott's Now posts via RSS

Report A Typo