Something For The Well-Trained Traveler In Japan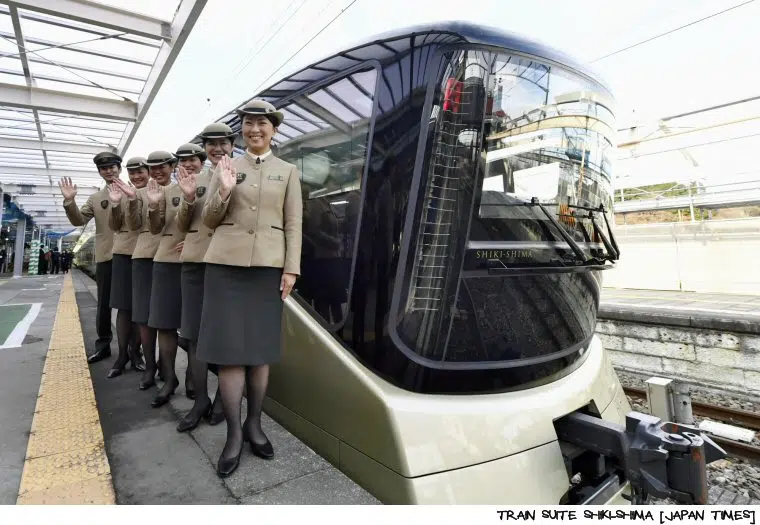 Japan just unveiled a luxurious train which is going to make just about every other train insanely jealous.
Expansive windows affording ultra-scenic vistas, custom-designed nickel silver cutlery and cypress bathtubs are just a few of the amenities awaiting passengers on the new sleeper train which hit the tracks yesterday — and it's pretty amazing.
The new Train Suite Shiki-shima, which was developed over the past three years, is operated by JR East.  The South China Morning Post reports that demand is already through the roof, with a lottery for launch day seats oversubscribed 76 times.  Which is not surprising, really — just look at one of the observation cars at each end of this train:
You'll need more than pocket change to get on board:  A single trip costs a minimum of $US2,865, for either a two or four day journey, and full tilt trips can exceed $8,500 — understandable given the fact that the train only accommodates 34 passengers.
The dining hall looks alright:
And the snoozing accommodations seem to be fairly acceptable:
I would like to move in.  When can I move in?
---
Love, Dr. Scott James

Subscribe to Scott's Now posts via RSS

Report A Typo