Eagles Lob Sueball At Canadian Couple Over "Hotel California" Hotel Name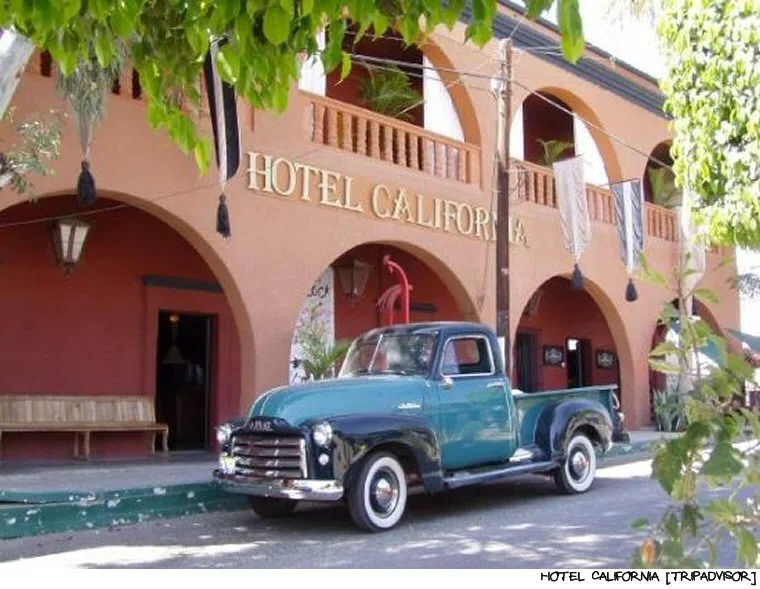 Noted litigious individual Don Henley and his Eagles chums have launched a lawsuit against the proprietors of a Mexico hotel for using the name Hotel California without permission, according to Reuters.  The complainants allege that the 11 room hotel in Todos Santos "actively encourage[s] guests to believe that the hotel was the inspiration for the Eagles' '70s hit song and album of the same name by selling t-shirts and other merchandise and playing Eagles songs over the hotel's loudspeakers".
It seems that the hotel was called Hotel California when it opened in 1950, but cycled through various names over the years before being purchased by a Canadian couple, who went back to the original name — ostensibly to capitalize on the affiliation.
"Defendants lead U.S. consumers to believe that the Todos Santos Hotel is associated with the Eagles and, among other things, served as the inspiration for the lyrics in 'Hotel California,' which is false," reads the complaint, which was filed yesterday in Los Angeles federal court.
---
Love, Dr. Scott James

Subscribe to Scott's Now posts via RSS

Report A Typo