Don't Count On Seeing The Who At Another Desert Trip (Or Anywhere Else)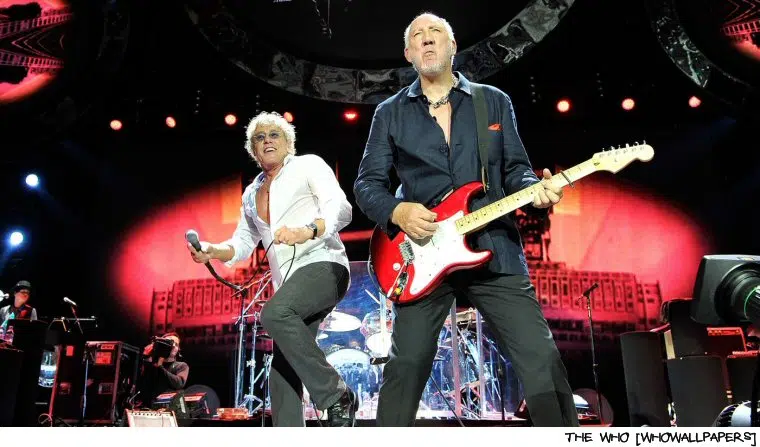 The Who's Roger Daltrey is on record as saying that the band may never tour again after their current run of gigs is done.
They've been on the road extensively during the past couple of years, with their final run of dates consisting of a residency in Las Vegas, followed by a few United States gigs in the summer.  When he was queried by NME hacks as to whether they'll do any shows after the current tour, Daltrey said, "We seriously don't know if we'll ever play again after this tour.  People at our age have been popping their clogs [over the last year] so let's just get real here, where we are in our lives.  We're doing remarkably well for where we are but we just don't know.  If we get through this year, we're gonna need some time off.  We'll re-think it after that.  Obviously as a singer  I've got to keep working if I want to keep singing because that's how voices work.  If I stop singing now for a year, it'll be all over."
So … your last chance to catch The Who live may be during their six-show residency at Caesars Palace in Las Vegas, Saturday July 29 through Friday August 11.  They're the first rock outfit to play there since the concert venue opened in 2003.   "We thought why not give it a try," Daltrey says.  "We're not tired of playing, we're not tired of getting on that stage, we love it but we're tired of the scheduling, the time changes and the different hotels, the different beds, the 'Where the f**k am I?' in the middle of the night.  I've had 53 years of that."  He added, "It's early days but we're thinking about the set.  We've got so much material we could do the hits one night, we could do Tommy the next night and Quadrophenia the next but whether that'll work at this stage I ain't got a clue.  Of those which one is gonna put the bums on seats?  I don't know.  It's a bit tricky, isn't it?  It's a good problem to have but it's also a f*****g headache."
Recently, Daltrey said that he's hoping to "hand over the reins" of booking Teenage Cancer Trust shows to "one of the younger mob" — such as Noel Gallagher.
---
Love, Dr. Scott James

Subscribe to Scott's Now posts via RSS

Report A Typo