Styx Make New Music, 400,726,656 Kilometers From Home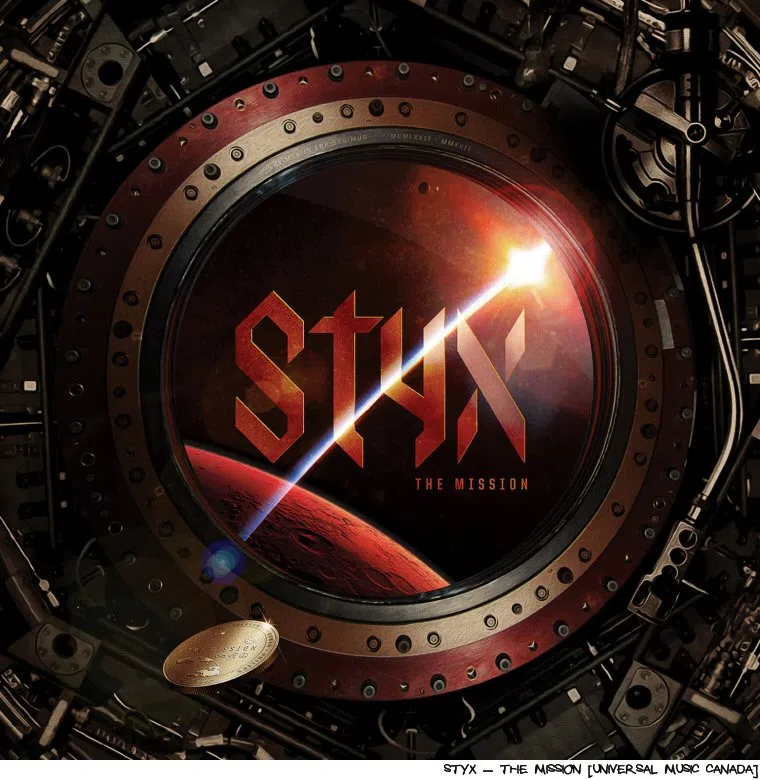 Styx are ready for liftoff with their first studio album in fourteen years — The Mission is coming Friday June 16, and it marks a bit of a return to their concept-progressive roots.  Hearing it described, one could almost mistake it for an album from Boston's heyday.
The album was inspired by a friendship with NASA scientists on the New Horizons Mission; the new music was created to reflect the viewpoint of the six person crew enlisted for the maiden voyage of Khedive, the first entry in a new fleet of nuclear-powered interplanetary spacecraft underwritten by the Global Space Exploration Program (or GSEP).  The Khedive team consists of The Pilot, a fully hands-on, seat-of-the-pants born leader; a First Officer who serves as the team's big-brother figure; an Engineer who is skeptical of every phase of the mission but remains confident in his own abilities to make the best of any technical situation; and a Top-Shelf Trio of science, astrophysics, and survivalist experts.
Says vocalist/guitarist Tommy Shaw, who co-wrote the album's storyline with longtime collaborator Will Evankovich, "The planets truly aligned for The Mission, and I couldn't be prouder.  It's our boldest, most emblematic album since Pieces Of Eight."
---
Love, Dr. Scott James

Subscribe to Scott's Now posts via RSS

Report A Typo