Genesis Mull 50th Anniversary Reunion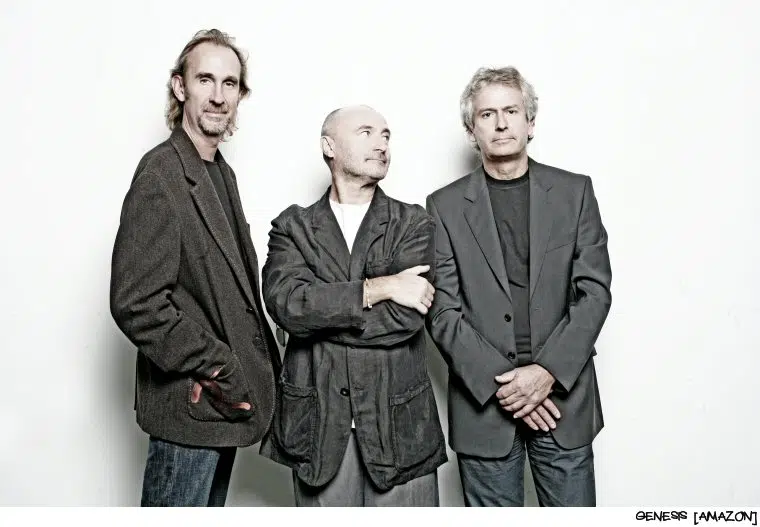 The last time we saw Genesis play together, they were marking their 40th anniversary in 2007 — and according to remarks made by Mike Rutherford recently, we might be seeing that happen again for their 50th.
In a recent interview with the Daily Mirror, Rutherford said that he'd considered the idea of getting back together with  Tony Banks and Phil Collins for some type of anniversary thing, possibly including some standalone concerts.
Rutherford said the band "never wanted to go on" after Collins announced he was retiring from music — but now that he's back at it, Rutherford isn't ruling anything out:  "I do appreciate the fact that we're all very good friends, which is nice, especially the three of us.  "Who knows?"
The possibility of a Genesis re-collaboration began solidifying after Rutherford and Collins both wrote memoirs; that reminded both of them of their tight creative bond during their decades in the band.   "I came away, as he did too, with a feeling of what an incredible time we've had.  How lucky we've been.  And more importantly, what a great friendship we've had," says Rutherford.  "Obviously, all of us, but especially the three of us:  myself, him and Tony.  It was quite a special relationship."
All things considered, a Genesis reunion could be subject to some logistical challenges.  Rutherford is currently on the road promoting the latest Mike & The Mechanics album, and Collins has some gigs scheduled, some of which will feature the Mechanics as the openers.
---
Love, Dr. Scott James

Subscribe to Scott's Now posts via RSS

Report A Typo