Scotland As Canada's 11th Prrrrovince? Och Aye, Says Ken McGoogan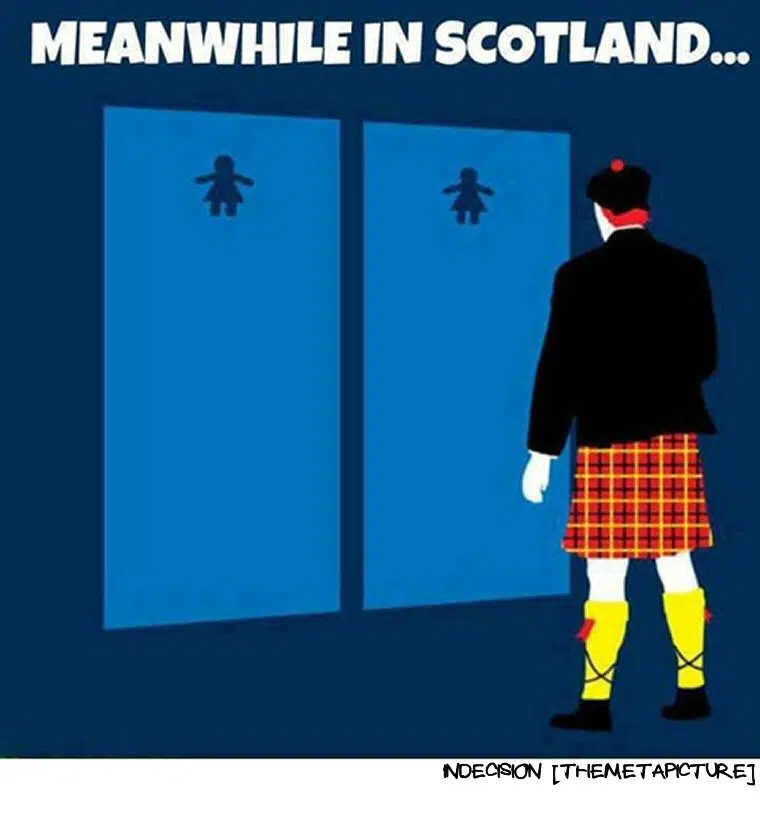 Over there in Scotland, they're busy preparing for another vote on independence from  Britain — and while that's going on, Canadian author Ken McGoogan has floated an eyebrow-raising solution:  extend an invitation to Scotland to become Canada's official 11th province.
McGoogan says that 4.7 million Canadians (hand up over here) have Scottish heritage, and the country's culture is already woven into The Great White North's national fabric.   Scotland's population of 5.3 million would make it our third largest province.
Says McGoogan, "It makes sense because we're already so closely linked.  We have more of Scotland in us, more of a concentration than any other country."
Becoming part of Canada would make Scotland's voice stronger, he says; it would represent 12.6 of the total Canadian population, as opposed to its current 8 percent of the British population.  "All Canadian provinces have more power, more independence and autonomy than Scotland has right now," he says.  "We know how to accommodate difference and we could easily accommodate the Scots."
But what about that long distance relationship thing?  Well, McGoogan says it's no big deal with today's communications tech and air travel.  As well, the United States and Hawaii seem to be doing okay:   Hawaii is actually about 650 kilometers farther from California than Scotland is from Newfoundland.
---
Love, Dr. Scott James

Subscribe to Scott's Now posts via RSS

Report A Typo