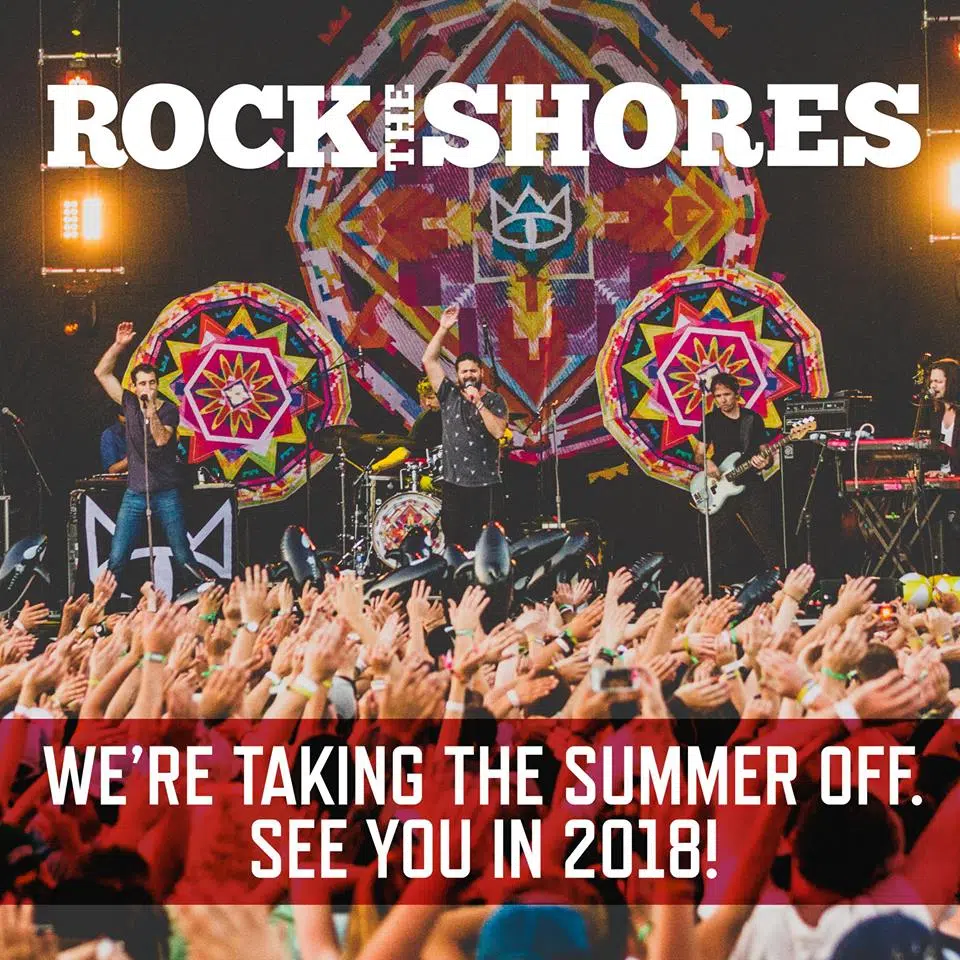 Some unfortunate news from the concert/festival world tonight: Rock The Shores is taking a year off. They're planning on coming back in 2018, but it's a no-go for this summer.
Here's the release:
To all of our friends and music lovers, we have made the very difficult decision to postpone this year's Rock The Shores festival. The good news is we will be back in 2018!
Over the past five years we have enjoyed building the event to what it has become. We are proud of every artist we have booked, and we are so grateful to everyone who has helped us along the way, first and foremost our ticket buyers!
Our goal from the beginning was to build THE annual rock festival for Islanders, and we remain 100% committed to it. This year in particular has presented multiple challenges towards achieving this goal – challenges that threaten to undermine the future and viability of Rock The Shores. These include the limited availability of suitable headline talent, coupled with increasing market saturation and competition in a year of national celebration. Rest assured, the journey is far from over and we will keep everyone posted as we shape next year's festival.
Refund info is at rocktheshores.com
~Shayne