Mötley Crüe's The Dirt Cöuld Becöme A Mövie Ön Netflix. Yes, Actüally För Süre This Time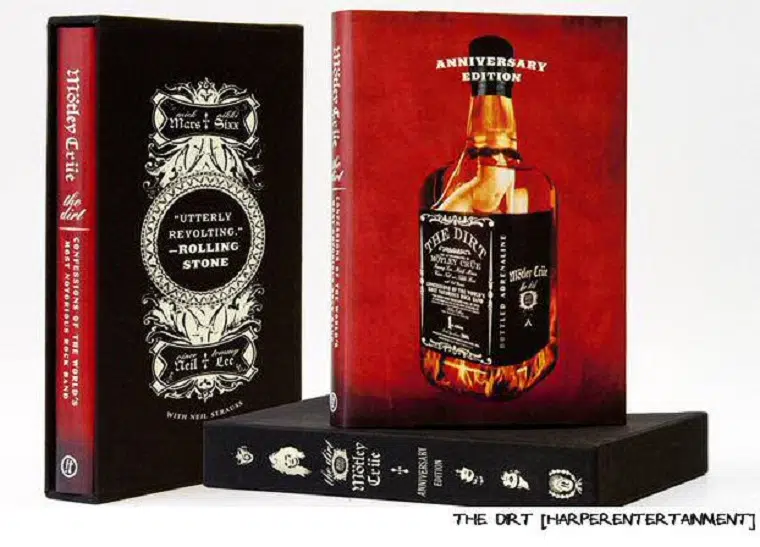 All the news that's (un)fit to print — on film.  Mötley Crüe's salacious, almost-no-holds-barred biography The Dirt — published when they were observing their 20th anniversary fifteen years ago — might be coming to a Netflix screen near you.
The band have essentially packed it in — they've even unfollowed each other on Twitter.  However, word on the street is that their now four year old hookup with Jackass director Jeff Tremaine is in fact moving ahead to turn the biography into a televisual feast of some sort.
According to Deadline, the band are now having chats with Netflix, and the book is being adapted by Rich Wilkes and Californication creator Tom Kapinos, with Jeff Tremaine still slated to direct.  Will Johnny Knoxville appear as Nikki Sixx?  Will it be the trashiest exposé of the decade?  Stay tuned to this bat channel.
Love, Dr. Scott James

Subscribe to Scott's Now posts via RSS