Google Invites Canadian Students To Build The 150 Doodle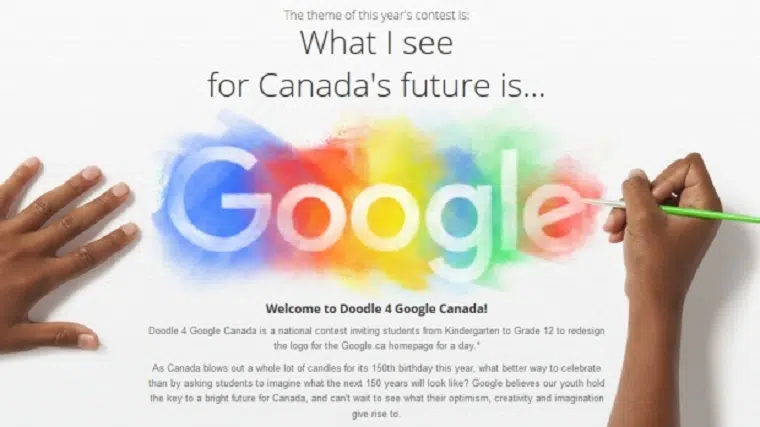 Canada's 150th birthday is coming up (we don't feel a day over 149), and Google will be recognizing that with one of their famous Doodles — with some help from kids in The Great White North.
The company has put out the call to Canadian students to submit designs for the doodle which will grace the search engine's homepage on the big day.  Schoolsters from kindergarten through Grade 12 can submit designs based on the theme "What I see for Canada's future is …" until Tuesday May 02, and the winning doodle, which will be judged on artistic merit, creativity and originality, will be front and center on the homepage for one day.  The winner will receive a $10,000 scholarship, a $10,000 technology grant for their school, and a paid trip to Toronto for the unveiling of the winning doodle on Tuesday June 13.
Submissions can be created from almost any medium, including computer code; the winner will be chosen by Google employees and a panel of guest judges which includes federal Science Minister Kirsty Duncan.  Students, their parents and teachers may download entry forms and complete contest rules right over here.
Google first introduced its Doodle 4 Google Canada competition for students four years ago; Toronto's Cindy Tang was the first winner in February of 2014 with her sea telescope doodle.
Google's Doodles have recognized plenty of prominent Canadians over the years, including author Lucy Maud Montgomery, women's rights activist Henrietta Edwards, urbanist Jane Jacobs and artist Kenojuak Ashevak.
Love, Dr. Scott James
Subscribe to Scott's Now posts via RSS